WeVillas together with PAMO Onlus
WeVillas together with PAMO Onlus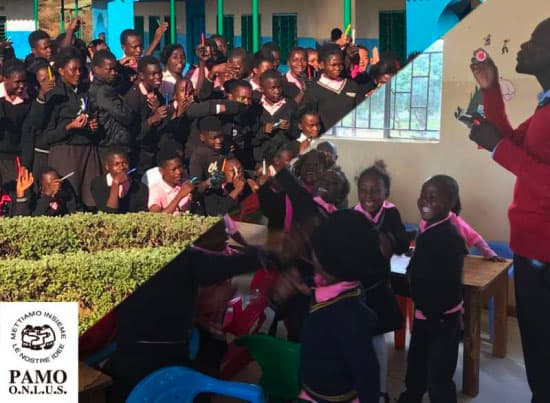 WeVillas chooses to support Pamo O.N.L.U.S., an association that helps the populations of African developing countries, in particular in Zambia. Pamo has managed to organize and develop many initiatives in collaboration with the local volunteers of O.N.G. Zambian Helpers Society (ZHS) thanks to which the Association has launched important education and health projects, also with the long-distance support of vulnerable children and family homes for orphaned or abandoned girls. Local workers, in collaboration with Pamo volunteers, run projects in three areas of the country: Chipongwe, Luanshya and other small villages.
The main purpose of Pamo in Zambia is to give support to the populations by providing them with the necessary tools for their personal development to be part of that change that can build the autonomy of the country and their people.
Projects can be grouped into three areas: education, health and social. Pamo is particularly attentive to the education of children and supports the loving work of the teachers who care for them from kindergarten to elementary school.
The Lukamantano Community School, coordinated by the Association, hosts and feeds 600 children every day, half of them orphans and mostly in poverty. The Association has also successfully organized tailoring, sewing, agriculture and carpentry workshops, in order to implement a request from the Ministry of Education to open a high school in the country.